WHAT
"Always wanted to drive a supercar? Why not drive a dozen instead!"
A car experience sharing platform for petrol heads to easily drive those cars that they have always dream't about driving, or to share their cars in a safe way.
I want to drive – Experience driving your dream car with either money or points
I want to earn – Let others safely experience your car, for either money or points
I want it for free – Use the points you've earned, to drive other exciting sports cars for free
WHY
There are 100,000's of vehicles classified as sports cars in Australia¹, right now there are ~6500 performance cars between $50k – $150k for sale on CarSales.com.au. There are 100+ Australian car enthusiasts internet forums / social media pages in Australia, with an equal amount of traditional 'car clubs', totaling over 10,000+ members combined².
1 estimates from recent years sales data.
2 based on estimates from internet research based on Google data.
For The Drivers
1. As a car enthusiast I've always wanted to drive other cars which I'm interested in and been following for years, but I don't know anyone who's willing to let me drive their car. I don't feel comfortable asking strangers or even my fellow members in the forums to let me drive their cars, even in exhange for money. I also don't feel comfortable going to the showrooms and ask for a test drive. I wish I could be able to drive that Audi RS4 or Porsche Cayman in exchange for letting others drive my Golf GTI or for some cash in a safe and friendly way.
2. As a potential buyer, I'm in the market to buy a new mid-range GT car. My short list is Mustang GT, Chevy Camaro or a second hand Maserati GranTurismo. Test driving each for a few minutes with the dealer sitting next to me doesn't seem like enough time to make such a big decision, and the dealer might even uncomfortably pressure me to buy the car when we get back to the showroom. I wish I could try these cars for a few hours, try them on my favorite local road, even do practical things like test if it will fit in my home garage, and I'm even happy to pay a fee for the experience.
3. As a tourist I'm visiting Melbourne for a few days and I'd like to rent a car to drive the Great Ocean Road. I'd love to drive a nice convertible to enhance the experience, no rental company seems to have a nice car suitable for spirited driving, and the sports car rental companies have such a small collection and such high prices. I wish I could have a good choice of small convertible sports cars to choose from.
For Car Owners
1. I'm an owner of a Golf GTI, but I don't drive it that much and it's really my weekend car. Would be good if I could make some money to at least cover the insurance, rego and depreciation of the car. I'm willing to let others drive my car as long as I feel safe knowing the drivers details have been checked, full insurance in case of any accident by the driver is taken care of, and there are precautions in place to stop my car being thrashed.
2. I'm an owner of a BMW M3 and I've read so many good reviews about the latest C63. I've never driven one! I don't want to pay any cash but I'm more than happy to let other safe drivers drive my car so I can earn some points and redeem them to drive that Red C63.
For Car Owners and the Drivers
1. I'm an owner of a great Porsche GT3, I know a lot of people would like to experience driving my car, they've often told me at meetups. I'd love to be able to share the experience of driving my car in a safe and hassle free way, and in return convert that time, into time that I can experience driving cars that I've always wanted to experience.
HOW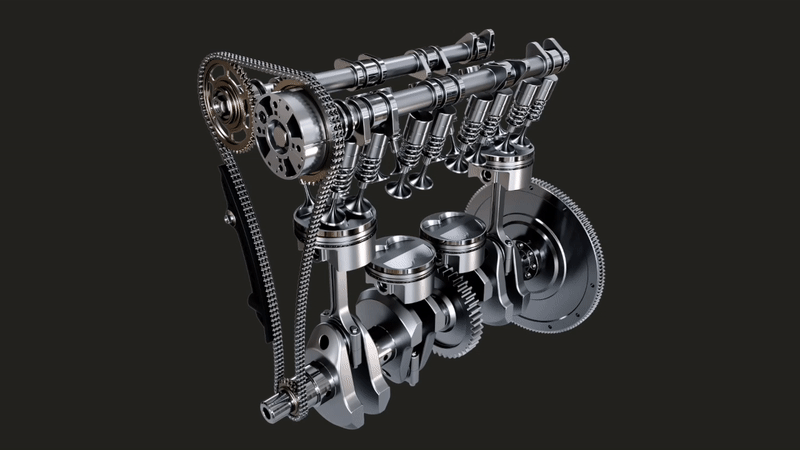 Point-based system where you can earn points by letting other car enthusiasts to drive your car.
Later you can spend those points to drive the car you always wanted to try.
Not enough points to drive that Ferrari 430? Simply keep lending your car to accumulate enough points, or pay the balance by cash.
Don't have a car to let? Don't worry! you can pay cash to buy points and enjoy your dream car.
As a Car Owner, you will have the peace of mind when lending your pride and joy via the platform:

We verify every driver by getting their driver's licence, personal details, address and other particulars.
We fully insure your car – any damage or accident, the excess will be paid by the driver out of the booking security deposit.
For your complete peace of mind, we provide a logging device to put in your car during the drive so everything will be recorded while your car is driven by others; this records Engine RPM, Vehicle Speed, Throttle Position, Torque, Engine Oil Temperature and more. We analyse this data, and report if there was any abuse to the car.
Any drivers found to abuse a car will be liable to cover the insurance excess and will be banned from the platform.
Both the driver and the owner will have the opportunity to review and rate the other party – both parties can decide to go ahead (or not) based of the other party's previous reviews and rating.

The Drivers can review the car experience by factors such as:

Car appearance and cleanliness: Was the car in great condition (scratches and marks) inside and out? was it how it was explained in the listing, also was the car nice and clean inside and out when you picked it up

Host experience: was the pickup and drop off experience a good one, was the host on time, did they make you feel welcome?
Fun factor: a personal rating of just how much FUN was the car, did it live up to your expectations?



The Owner can review the driver by factors such as:

Car condition after return: Was the car in same condition as it was received? scratches and marks, cleanliness, any mechanical issues, etc.
Driver experience: was the driver on time to pick up and drop off the car? was s/he friendly and easy to deal with?
Fuel: Was the tank refueled to the same level or as agreed?
We would love to hear if you are interested in this platform, or would like to help, please do get back to us by completing the forms below. We have compiled a list of commonly asked Questions and Answers on the FAQ page here.